We are open for retail and wholesale business
from Mid April until the Fall.
You are welcome during these hours to visit our farm;

Spring Hours

Monday - Saturday 9-5
Sunday 11-4

Call 519-652-2911 if you would like more information or would like to make an appt. to visit us outside of regular business hours.

'LIKE' our page on Facebook!



Come on out to Our Secret Garden and stroll through water gardens and pathways at our unique farm setting. Leave your name & number with us at the Garden Shed if you require us to call you.
We are located at 11353 Longwoods Road in Delaware Ontario. We are just minutes from Hwy 402. Visit for detailed driving directions.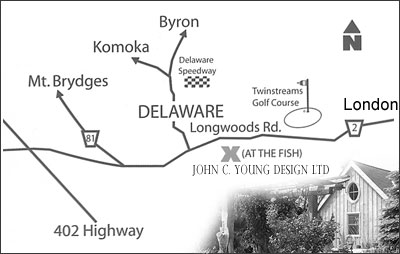 FOR THE SAFETY AND PRIVACY OF OUR FAMILY PLEASE DO NOT VISIT US OUTSIDE OF OUR REGULAR BUSINESS HOURS.